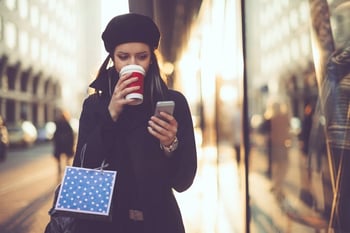 Transferring money online is becoming a more common occurrence every single day. Whether it's paying back for movie tickets, buying or selling something, or even sending cash to your babysitter, it's now easier than ever. Here are some of the most popular methods that people are using to transfer money online.
VENMO
Venmo has a limit of $2,999 per transfer and per week. You can transfer money via a person's email address or with their phone number. Sending and receiving money is free. The only fees that apply are when you use a credit card to transfer funds and that comes to 3%.
PAYPAL
The maximum per transfer amount for Pay Pal is $10,000. Money can be transferred on both a desktop computer and through the mobile app. Many online merchants allow you to use PayPal as a payment option, securing your financial information even more. You can also complete international transfers using this option.
SQUARE CASH
The limit to transfer or request is set at $2,500. All you need to sign up is an email address and the debit card from which you will be transferring and depositing. Transfers using this app are free for personal use and have a fee of 1.5% for business users. This app is available for both iOS and Android.
WESTERN UNION
For international transfers, this is a great choice. Western Union is the world's largest money transfer option. There are several ways that you can transfer money: through the website, through the app, from a bank account, a debit or credit card, or send actual cash. There are fees associated with transfers.