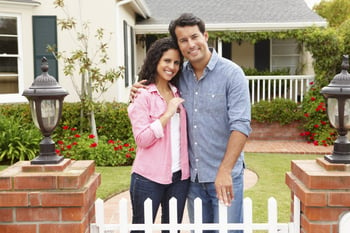 A home is likely the largest purchase you will make in your lifetime, so you'll want to make sure that you are getting the best deal possible. However, when the seller is trying to get top dollar on their home, negotiating can be tough. Here are some tips to help you get started on making an offer.
DO SOME RESEARCH
Find out what similar homes in the area are going for and how long the house you're looking at has been on the market. If the house seems overly priced and it's been on the market for a while, this may give you some leverage when it comes time to make an offer. Also, if possible, find out the seller's motivation & deadline for selling. The more under deadline a seller is, the more likely they are to negotiate.
PLAY IT COOL
House hunting sometimes feels hopeless as you look at house after house and wonder if you'll ever find the perfect one. Once you finally do, you might not be able to hold in your excitement and that's something the seller may take note of. If they know you absolutely must have the house, they could possibly be less likely to negotiate knowing how much it means to you. Treat any price negotiations like a business transaction and leave your heart out of it. Be prepared to put on a brave face and walk away if the seller won't budge.
BID LOW - BUT NOT TOO LOW
For the most part, owners have emotional ties to their home and if you bid too low, they may be insulted and not even consider any future offers from you. For homes that have been on the market a long time, start with an offer about eight to ten percent below the listing price.
GET PRE-APPROVED
The seller may be in a hurry to get the deal done and if they have to wait for you to get approved for a loan; they may find another buyer that's ready to go. Before you even begin looking at houses, you should get pre-approved for a loan. Your lender will take a look at your income, debt, and credit history and decide what you can realistically afford. A pre-approval can help show the seller you mean business and get the deal done more quickly.
MAKE DEALS
If you can't get the seller to bend on the price, see if there are other places where you can compromise. For example, say you will pay the full asking price if some items are included with the house such as furnishings, appliances, or other fixtures. You can also negotiate to have the seller cover the closing costs or any major repairs that are found during the inspection.
If you are still in the beginning stages on the path to home ownership, Cyprus Credit Union is here to help. Our team of highly specialized mortgage advisors will take a look at your financial situation, help you find the loan option that works best for you, and then be there to assist you every step of the way. For more information and our current rates, you can check out our website & mortgage center or call (801) 260-7999 and select option 3 to be transferred to a loan officer.