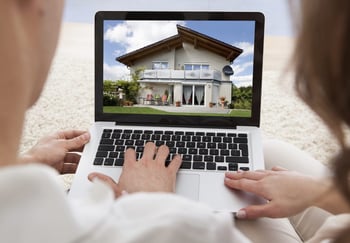 You have your pre-approved mortgage loan, you have a budget, and you're finally ready to start house hunting. But where are you supposed to start? Here are a few tips to help organize your search for the perfect new home.
• Before you begin searching for a house, sit down and make a list of your needs and wants. The needs are non-negotiable, such as square footage, enough bedrooms, or good schools nearby. These are things that, for the most part, aren't easily changed once you purchase the house. Wants include things such as hardwood floors, an updated kitchen, or a nice view. When it comes to selecting a home, your needs category has to take precedence over the wants. If a home can fulfill all of your needs and about 70% of your wants, that's usually a good sign. Unless you are building your dream home, the chances of finding something that checks every single box on both of your lists is pretty unlikely. An open mind towards a home's potential is a necessity during house hunting.
• Ask friends and family who they used as a realtor, do your research, and ask for references. It's key to find someone that you both work well with and can trust. Most importantly, once you select a realtor, let them do their job. After you've given them your budget and needs list, in most cases, they will only show you properties that fit your criteria. If they haven't shown you a particular home, there is probably a reason why.
• Once you begin looking, keep notes about what you liked and what you didn't about every house. This can be anything from a basic list of pros and cons on your phone to a sketch of the floor plan in a notepad. This will help you keep track as you begin the process of narrowing down houses. Also, use your phone or a camera to take photos of all the properties you view.
• Prior to making a final decision, if you are able to, walk through the house and drive through the neighborhood several times at different times of day. You are bound to notice different things about both the house and the neighborhood each time you visit, helping you to make a more informed decision on whether or not that is the place for you.
A great resource to start your house hunting search is the Cyprus Credit Union Home Finder.This website contains all listings from all Real Estate Agents in the State of Utah. It's easy to use and free to join. Here at Cyprus Credit Union, we are your mortgage partner. Our team of highly specialized mortgage advisors will take a look at your financial situation, help find the loan option that works best for you, and then be there to assist you every step of the way. For more information and our current rates, you can check out our mortgage center or call (801) 260-7700 ext. 5340.