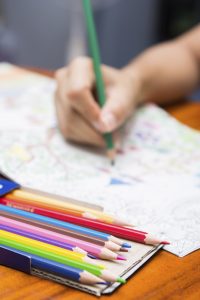 "You never realize how boring your life is until someone asks what you like to do for fun."
Does this sound like you? You're not alone. Many of us find ourselves swept up in the responsibilities of our jobs and families that we don't make time for hobbies. However, studies have shown that having a hobby can help reduce stress, improve work performance, fight depression, and make you more social.
In honor of January being 'Hobby Month,' here is a list of a few hobbies that you can start today.
READING
Reading is a great and inexpensive way (library cards are free, just remember to turn that book in on time) to take some time for yourself each day. People who read often are shown to have better comprehension and mental flexibility. Chances are, you'll be able to find a topic or genre that you find interesting and want to delve into deeper. If you need some ideas, check out whatshouldireadnext.com.
HIKING AND WALKING
Although it's a little too cold to head up to the mountains right now, you can easily adapt walking into your daily schedule and prepare for the warmer months. You can even get the family involved by taking a walk around the neighborhood or local mall. Once the summer weather returns, there are several hikes located all over the state of Utah that vary in degrees of length and difficulty. For the most part, all you need is a sturdy pair of shoes and a water bottle (it's important to stay hydrated) and you're ready to go.
COOKING
You have to eat anyway, so why not take the opportunity to learn something new. There are thousands of recipes out there just waiting to be prepared. If you don't have a ton of time in the evening to prepare a meal, crockpot meals may be the solution for you. You still have a hot dinner waiting for you at home, but you'll get to spend more time with your loved ones. Check out our previous blog on Meal Planning to help you get started.
YOGA
Yoga & meditation is a great way to relax after a crazy day at the office. The best news is that you don't need a membership to a studio or even a yoga mat. YouTube is full of videos that give tutorials on different yoga techniques, making it easy to find one that works for you. Some benefits from yoga include pain relief, better mood, increased strength, less stress, and more. If you have your doubts, keep in mind that yoga has been practiced in some form for over 5,000 years. That's quite the track record.
While we've listed just a few here, there are hundreds of hobbies out there. To get started, make a list of your current interests or something you've always wanted to try and find something that fits in there.