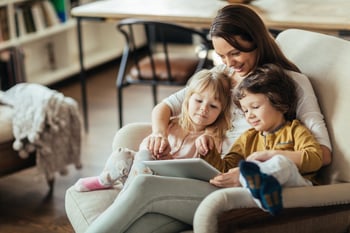 Your 30's bring on some big changes in your life. From career advancement to weddings to new family additions, your finances need to adapt in order to keep up. Here is a checklist of items to work on during your 30's.
EXAMINE INSURANCE
As life changes in your 30's, you may find yourself in need of more insurance. For example, if your family is starting to grow, you need to invest in life insurance. If you're still single & no one is relying on you to support them financially, it's probably not something you need to worry about right now. Every situation is different, so find the policy that fits you best.
COLLEGE FUNDS - KIDS
The sooner you can start saving for your kid's college, the better. One of the most popular ways for parents to start saving for college it with a 529 plan. Similar to a 401(k), parents can save for their child's education tax-free through investment options. This money can be used for undergraduate or graduate studies at any 2 or 4 year accredited college in the United States. If the child decides they don't want to go to college, the beneficiary of the account can be changed.
INCREASE RETIREMENT
Now that you're making more money and have built up a nice retirement nest egg, start contributing more. In 2017, those who are under the age of 50 can donate up $18,000 a year to their 401K. Maximize any employer benefits for which you may be eligible.
INVESTMENTS
With a solid financial foundation, now is the time to diversify your portfolio a little bit. Stocks are a great option at this point in your life because they have a better potential for long-term gains.