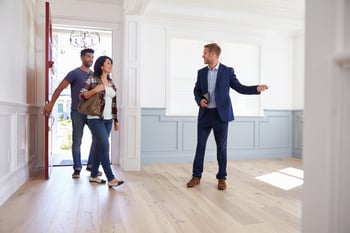 Cyprus Credit Union has several tools and resources available to make the home buying process simpler to begin and easier to navigate. You can find these on our website under the 'resources' tab or on the mortgage homepage. Learn more about some of the tools we offer down below.
On this page, you can begin an application for pre-approval, check rates, request to be contacted by an advisor, find an advisor's contact information (including links to their bios and NMLS ID#s), and an overview of our unique products. This will help you find the product that's perfect for you.
This area contains the answers to frequently asked questions and links to a glossary and our calculators. You can also learn more about our loan programs, rates, and fees as well as the whole mortgage process.
FINANCIAL CALCULATORS
Select the "tools & resources" tab on our main mortgage page to access our calculators. These can be used to calculate information such as:
How much would my monthly payment be?
How much can I save with a 15 year mortgage?
Can I save money by refinancing now?
How quickly can I pay off my mortgage by making additional payments?
Does it make sense to pay points to get a lower interest rate?
Should I buy a home or continue to rent?
Should I consider consolidating my debt with a cash-out refinance?
You can find a home that fits within your budget by searching all listings in Utah from all real estate agents in this search tool.
RATES
Find rates for all of our mortgage products at cypruscu.mortgagewebcenter.com. Cyprus Credit Union offers some of the lowest interest rates in the industry.
If you need help getting started on the path to home ownership, we can help. Our experienced home loan advisors will sit down with you, help select the product that works best for you, and be there to answer any questions along the way. To get started, contact us at mortgages@cypruscu.com or call (801) 260-7600 ext. 5340.