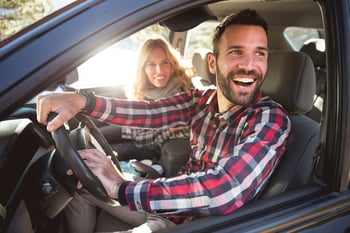 When you first buy a car, you know you have a monthly payment and insurance but have you thought of all the additional expenses that come along with a new vehicle? Here are just some of the costs associated with a car that you may not consider when you first drive off the lot and should be included in your budget and planning.
GAS
Obviously you know you'll need gas, but a lot of people don't think about this cost when choosing a vehicle. The average car owner can spend thousands of dollars per year on gasoline. This can vary depending on the vehicle you own, how much you drive, road conditions, and the price of gas where you live.
NEW TIRES
Tires are one of the things you don't think about until you need to replace one or get a whole new set. While the amount you end up paying is greatly dependent on the type of tire, you should be plan on at least $100 per tire.
REPAIRS/OIL CHANGES
When you first hop in your shiny new automobile, the last thing on your mind is probably repairs. However, the average car owner may pay up to $1,000 in maintenance care per year. Setting up an emergency fund is a great to combat these unexpected costs BEFORE they happen.
VEHICLE REGISTRATION/INSPECTION
Every year, you will need to register your vehicle. The amount you will pay depends on the state, your type of car, the fuel type, the county in which you live, and more. This fee is due once a year during the month that you originally purchased the car. Once the payment goes through, you will receive a new sticker for your license plate.
If you need some help getting into a new car, Cyprus Credit Union can help. We offer low rates and flexible terms for both new and used vehicles. Find more information on our auto loans on our website or call 801-260-7600.