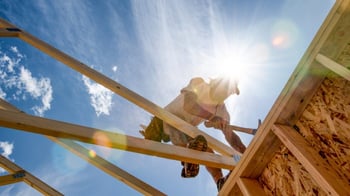 Ready to build the home of your dreams? Cyprus Credit Union can help. Your time is valuable and that's why we offer construction loans and permanent financing in one easy application. Our experienced advisor will work alongside you and make the process quick and easy.
OUR CUSTOMIZED LOAN PROGRAM INCLUDES:
> Fixed interest rate
> Up to 95% LTV of appraised value
> 100% funding of lot
> Local underwriting – close in as little as two weeks
> 8-12 month terms
> 24-48 hour draw process
> Mechanic lien waivers included with each payment
> IRS 1099 forms completed for all unincorporated subs and suppliers
> Available only in the state of Utah
> Approved for construction loan & financing at the same time

LOT LOANS
If you are ready to build but aren't quite ready for a construction loan, we offer competitive rates and terms on improved property.
REMODEL YOUR CURRENT HOM
We will lend you the money to update, remodel, or add on to your current home. Approval for these types of loans is based on "Finished Appraised Value." Now you can get the new home you want with the same address and great neighbors you already have.
To contact our Construction & Lot Loan Advisor, call (801) 260-7600 ext. 5331 or email ddarke@cypruscu.com.