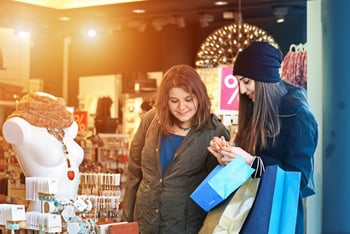 Paying for all of your bills each month can already be a struggle, however, it is time to start treating your savings account like a priority. Below are 10 ways to avoid pulling from your savings.
CREATE A DETAILED BUDGET
Click here for more information on how to create a thoroughly detailed budget.
RENAME AND ORGANIZE YOUR SAVINGS ACCOUNTS
You're less likely to pull from your savings account if you know what you're saving for. Create multiple savings accounts and rename them after your savings goals. For example, think: "Retirement", "Health", "Vacation to Patagonia", and "Home".
WORK, WORK, WORK, AND WORK SOME MORE
Having a job or an internship in college is not only a smart idea, for some it is also a necessity. Having a job is what will help you build that savings account and keep it. Try to find a job or internship that will look good on your resume after you graduate college. If you can't seem to find an internship or job that works for you, think about creating your own business.
APPLY FOR FINANCIAL AID
This cannot be stressed enough; you need to apply for financial aid. There's general financial aid that will help you pay for college but there are also scholarships. Google college scholarships and a multitude of sites will pop up with scholarships for freshmen, sophomores, juniors, seniors, graduates, red heads, math majors, comm majors...you get the point.
BUY TEXTBOOKS ONLINE
Buying textbooks or renting them online is the new, smarter way of getting your books without breaking the bank.
GROCERY SHOP SMART
Call your parents and talk to your friends, ask them for tips on where and how to grocery shop. It is okay to go for the generic version. Go grocery shopping with a list, on a full stomach, and when you have time to compare prices of products. Grocery shopping will save you so much money rather than going out to eat and you'll be much healthier if you grocery shop well. An add on to this tip; if you drink coffee, buy a coffee maker.
QUALITY OVER QUANTITY
So many people struggle with caving into our consumerist society. Between advertisements, social media, media in general, and friends, we are encouraged every single day to be a consumerist. Think about what you need vs. what you want. Instead of going to a franchised clothing store, go to a thrift store and score amazing finds. The best dressed college students and young adults often have the mindset of quality over quantity. This tip also goes with the products you use to get ready every day. Do your research and narrow your products down to the best quality at the best prices.
CUT DOWN ON TRANSPORTATION COSTS
Do you NEED your car? A car can be pretty pricey. If you live near campus, look into public transportation or possibly riding a bike to school. You can also cut down on transportation costs by carpooling with friends.
FIND A NEW WAY TO VACATION
As a student, it can be hard to afford the cost of a plane ticket, hotel room or Air BnB, food, and taking time off from work and school for a week; vacations add up. Going on vacation does not have to mean getting on a plane and traveling for a week, especially if you are a student. However, your lack of funds should not mean lack of clearing your headspace. Clearing your mind for a few days is imperative to being a successful student and surviving the 4-5 years of college you're going to endure. Backpacking or camping are great alternatives that cost a lot less money than a full blown vacation. This way, you can buy your gear and reuse it over and over again for multiple weekends of adventuring and clearing your mind.
GET RID OF FEAR OF MISSING OUT
Possibly the number one killer of savings account dreams and the ultimate test of self control is the "fear of missing out". Make plans with friends that aren't pricey and let friends know you're trying to save so you may be taking a step back from hanging out. Good, mature friends will understand. Consistently remind yourself that your goals are more important than your immediate satisfaction.