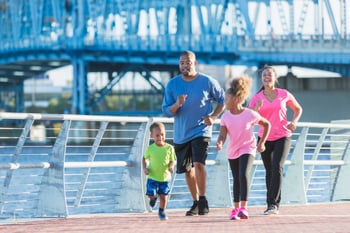 Before looking at homes, you need to make the decision on where you would rather live: the city or the suburbs. Here is a quick pros & cons list that you should take into consideration before making your decision.
CITY
Pros:

∙ Better access to mass transit.
∙ Closer to restaurants and shopping centers.
∙ Prices of homes are appreciating faster.

Cons:

∙ The size of home that you can afford is usually smaller.
∙ Can sometimes be noisy and have constant heavy traffic.
∙ Can sometimes have a higher crime rate than surrounding areas.

SUBURBS
Pros:
Homes are usually larger and cost less.
Typically quieter than a city.
Space to play, such as a backyard.
Cons:
You are likely to have a longer commute when you live outside of the city.
Lack of entertainment options nearby.
A larger home can usually mean more expenses.
If you are about to start your journey towards being a home owner, let Cyprus help. We aren't just your mortgage lender, we're your mortgage partner. One of our experienced home loan advisors will be there to help you every step of the way. If you would like to contact one of our advisors or have any questions, please call (801) 260-7600 ext. 5340 or email mortgages@cypruscu.com.