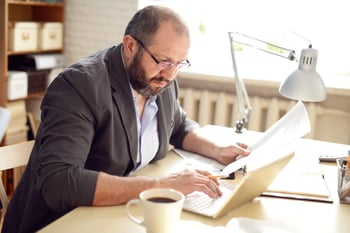 While you will work almost exclusively with your home loan advisor, there is a whole team working on your mortgage behind the scenes. Learn more about who these people are and what they do below.
After you finish your mortgage application paperwork, it begins its journey through the mortgage department.
First step is the processor. A Processor compiles the loan documents to submit to underwriting. Alongside them, you have the Processor Assistant who performs tasks to aid the processing team.
An underwriter approves or denies applications based on credit risk. This is determined by your credit report and score.
Once this process is done, the documents are passed along to the Closer who prepares them for closing.
On the money side of things, you have the Servicing Secondary. This person provides advisors with rate quotes and works with our financial partners.
The Secondary/Funder distributes cash to involved parties at closing.
Once the loan closes, you will work with our Post Close/Servicing team that will help arrange your payments.
At Cyprus Credit Union, we're not just your mortgage lender, we're your mortgage partner. One of our experienced, professional home loan advisors will be there to help you every step of the way. If you would like to speak to one of our advisors or just have questions regarding the mortgage process, contact us at (801) 260-7600 ext. 5340 or at mortgages@cypruscu.com