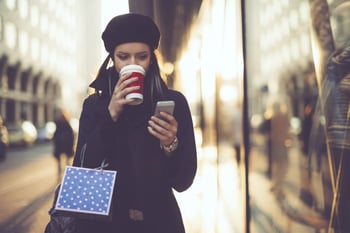 At Cyprus Credit Union, our member's needs come first. That's why we've worked to ensure that our home and mobile banking systems are more safe, secure, and convenient than ever before. Best of all, these services come at no additional charge. If you aren't using them already, listed below are some of the benefits that come from taking advantage of home and mobile banking.
SAVE TIME
Mobile banking is like having a branch in your pocket that is open 24 hours a day, 365 days a year. Download the app to view account balances, make transfers, deposit checks, and make bill & loan payments all from the convenience of your mobile device. Mobile banking has the same features as our home banking system making it a convenient option no matter which method you use.
SAVE ON RATES
You can now apply for our low-rate personal, auto, or HELOC loans and credit cards directly in the mobile banking app. The in-app application document will pre-populate with your information making the submission process quick, easy, and accurate. Find out what you can afford before you buy and get quick pre-approvals while you shop. The loan application forms can be found in the "apply for a loan" option under the "services" tab.
SAVE MONEY
Thanks to mobile banking's automatic bill pay, you'll never miss another payment and avoid those pesky late fees. With bill pay, you can set up one-time payments, recurring payments, view pending payments, review payment history, and more. There's also the option to have reminders about upcoming payments to help you avoid insufficient funds and notifications once a payment clears. You can find the link to the bill pay system under the "transactions" tab on the home banking site.
SAVE PAPER
With E-Statements, you can access your monthly statement securely in the home banking system eliminating the clutter and waste from paper statements. These PDF documents can be saved for your personal records or accessed from your computer, tablet, or smart phone wherever you are. A notification will be sent to you once a new e-statement is available to view. To make the switch from paper to e-statements, choose "account preferences" under the "preferences" tab on the home banking page and select the online option.
To download the app, visit either the Apple App Store or Android's Google Play on your device and search for Cyprus Credit Union.