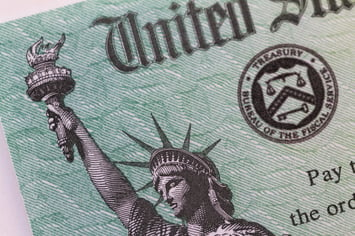 As tax day quickly approaches, you may find yourself procrastinating simply because it's too much work or you can't find the motivation. However, it doesn't have to be that way. Here are some new habits you can work on to help make the process of filing your taxes go smoother.
START EARLY
After a busy holiday season, everyone could use a break. However, the sooner you begin gathering documents and start the filing process, the less stress you'll feel once April 15th rolls around. As extra motivation, if you know you will be receiving a refund, you'll receive it faster if you file earlier.
KEEP A FILE
Have a file that contains all of the important tax documents you may need when it comes time to filing taxes. This could include, but is not limited to:
W-2 forms
Receipts from donations
Paychecks
Investment income
Rental income
The IRS has recommended keeping all relevant tax related documents for at least three years after filing.
BEST METHOD
There are three ways to file your taxes. First, the old fashioned way with paper, pen, and a calculator. Second, tax filing software. Third, hiring a professional. Picking the one that works best for you will help you save time and money. The more complex your tax situation is, the more likely is the chance that you'll need additional help when filing taxes.
Disclaimer: This article is intended for educational purposes and not as legal advice. As every situation is different, please speak to a financial professional if you have specific questions when filing your taxes.