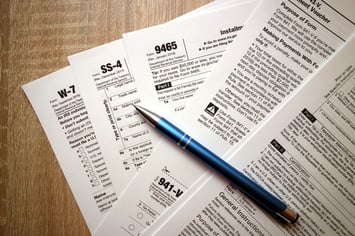 Tax season is in full swing and while it may be tempting to procrastinate filing until we get closer to the due date, there are several advantages when it comes to filing your taxes early. Here are five benefits when it comes to filing your taxes early:
LESS STRESS
Filing taxes isn't fun and it's easy to put it off with so much going on around us. However, the sooner you complete this task, the less you'll feel as April 15th quickly approaches. Set a personal deadline and make that your goal filing date.
BETTER PLANNING
When you don't wait until the deadline, you have plenty of time to make sure that all of your information is correct and that you are maximizing all of the benefits available to you. This will help ensure that you receive the biggest refund possible. If you end up owing money, this will also give you more time to create a payment plan.
FASTER REFUND
The sooner you complete your filing, the sooner you'll receive this refund. If this money will be going towards debt you have, you will be able to save money on the interest side. The closer it gets to the dealing, the more refunds there are the need to be processed.
EASIER SCHEDULING
If you need assistance from a professional when it comes time to file your taxes, you may have an easier time scheduling an appointment if you file earlier. The closer we get to the filing due date, the more quickly appointment times are booked.
MORE SECURE
One common form of fraud is when a scammer files taxes using your social security number and then collects your refund. The sooner you file, the more protected your refund will be.