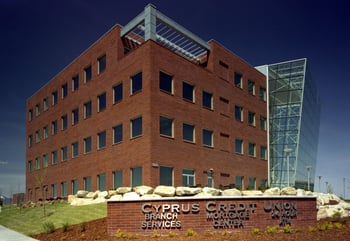 When selecting a financial institution, many people find themselves faced with having to choose between a bank and a credit union. While many are familiar with the services offered by banks, they may not know as much about credit union. Here are just some of the benefits that are available to credit union members:
MEMBER OWNED
With a credit union, you're not just another account number, you are a member. This means that credit unions make their decisions based on what will be the most beneficial to their members rather than a group of stockholders.
PRODUCT VARIETY
There's a misconception that because credit unions, on average, are usually smaller than major banks, they don't offer as many products. This is not true. Many credit unions offer the same services as banks, including car loans, mortgages, retirement planning, and more.
BETTER RATES
Credit unions are able to offer their members better rates as opposed to banks. Interest rates on savings accounts tend to be higher and rates on loans are usually lower. This makes credit unions a great option for those who are trying to save money.
EASY ACCESS
If your credit union is a member of the CO-OP network, you have surcharge-free access to more than 25,000 ATMS nationwide. There's also the shared branch program which allows you to conduct financial transactions from more than 4,500 locations around the United States. So no matter where you are, you can have convenient access to your account.