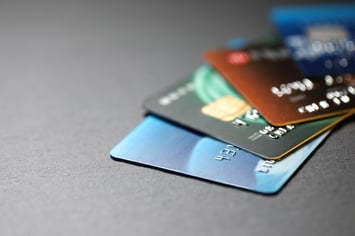 Chances are, you've received offers for balance transfers for your credit cards, but you may not know what they are or how they work. Here is everything you need to know about balance transfers.
WHAT IS A BALANCE TRANSFER?
A balance transfer is when you have a balance on a credit card, usually with a higher interest rate, that you move over to another card. This is essentially using one credit card to pay off another to save money on the interest side.
WHY WOULD I NEED ONE?
If you are looking for a way to pay off your debt quicker or save money by decreasing your interest payments, this may be a good option for you.
WHAT ARE THE PROS?
As stated above, a balance transfer may help you pay off your credit card debit quicker. When reducing the amount of interest you are paying, you can put the money that you would normally spend on interest and put it towards the principal instead.
WHAT ARE THE CONS?
Applying for several credit cards can hurt your credit score in the long run. This may show lenders that you rely too much on credit and you may be seen as an unreliable borrower. Make sure you do your research so you don't end up paying more via a high balance transfer fee.