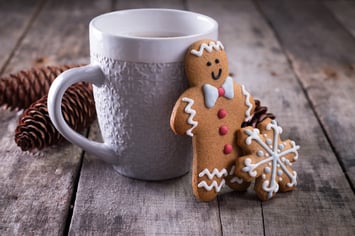 With so much going on during the holidays, you may be looking for some laid back, inexpensive holiday activities for you and your family. Here are some ways that you and your loved ones can create new traditions without breaking the bank.
MOVIE NIGHT
Whether it's just your family or you decide to invite some friends over, this is a super simple activity that could become a fun tradition. When selecting the movie, you can either take turns or have a vote and the most popular movie wins. For a treat, pop some popcorn and then have a variety of toppings and seasonings set out so people can create their own masterpiece.
LIGHTS TOUR
Bundle up the family in the car, turn on some of your favorite holiday tunes, and head out to look at the lights. As an added surprise, have some travel hot chocolate to take with you on your ride. If you aren't sure where to start, you can often find lists of some light displays in your town by doing a little research.
YEARLY ORNAMENT
As a family, select an ornament every year for your tree (or, depending on your budget, every member of the family can pick their own). As the years pass, you'll have the memories from every ornament on the tree making the holiday even more unique and special.
COOKIE EXCHANGE
Have a party with family or friends where everyone brings their own plate of cookies (or other sweet treat) to share. At the party, you can have a vote for the best treat and give the winning recipe a fun, inexpensive prize. Prior to the party, have everyone send you their recipe and compile them all into a simple book for all of your guests to take home. This is a fun way to spend time with loved ones without the stress or time of preparing a big meal.