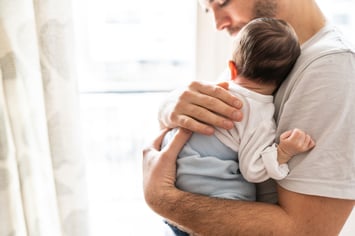 When it comes to Life Insurance, not all plans are created equally. When selecting life insurance, you need to ensure the plan you select best fits your lifestyle and specific needs. Here are some questions that you should ask during this process.
DO I EVEN NEED IT?
Some people question whether or not they even need life insurance. The short answer to this is: if you have people in your life who depend on you for support, such as a spouse or children, then some life insurance is better than none. This will allow you the peace of mind that if anything ever happens to you, your loved ones will be taken care of.
HOW MUCH DO I NEED?
Depending on your situation, it is recommended that you have anywhere from 5 to 10 years equivalent of your annual salary. If you have small children or outstanding debt, you may consider adding more to your policy as needed.
WHAT KINDS OF POLICIES ARE THERE?
There are two basic types of insurance: term life or whole life. Term life insurance only covers you during a specific time period, usually anywhere from 20 to 30 years after receiving the policy. Whole life insurance covers you for the entirety of your life. On average, term life insurance usually has a lower cost when compared to whole life.
WHAT DO I NEED TO DO?
Once you figure out what type of life insurance plan you want, start reaching out for quotes from different companies. After selecting a company, you will need to fill out an application and authorize your doctor to share information regarding your health. You may also need to complete a phone interview and a physical.