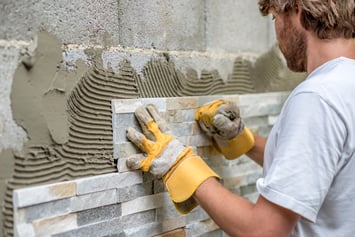 Before applying for a Home Equity Line of Credit, you may have to do some research to make sure it's the best loan option for your situation. Here are some common questions about HELOCs to help you make your decision.
WHAT SHOULD MY CREDIT SCORE BE?
Just like any other type of loan, your credit score plays a major role on whether or not you'll be approved. Before applying for a HELOC, you should make sure that your credit score is above at least 620. For tips on how to increase your credit score, click HERE.
HOW MUCH EQUITY DO I NEED IN MY HOME BEFORE A HELOC?
In order to qualify for a HELOC, you need to own more than 20% of your home. In most cases, you won't even be considered if your equity is below that threshold.
HOW LONG IS THE TERM?
In most cases, the draw term of a HELOC is 10 years. This is the time when you can make withdraws and use the line of credit. During the draw term, you are usually only paying the interest of the principal that you borrow. Once the draw term is up, either your repayment term will begin or the HELOC can be refinanced.
HOW DO I ACCESS MY MONEY?
Depending on your financial institution, you may be given special checks and/or a debit/credit card to access your HELOC. You may also be able to access your funds via mobile banking.
If you are interested in learning more a home equity line of credit, contact one of our home loan advisors at (801) 260-7600 ext. 5330 or email homeequity@cypruscu.com.